Cadillac Club: 1959 Cadillac : 1959 Cadillac Restoration : 1959 Cadillac Restoration page 5
Paul Oakley 1959 Cadillac Sedan Deville Restoration - Tasmania Australia Page Five
Editors note: This is the fifth page on Paul's Journey of restoring a 1959 Cadillac Sedan Deville. If you missed any parts feel free to go back to page 1 of Paul's 1959 restoration.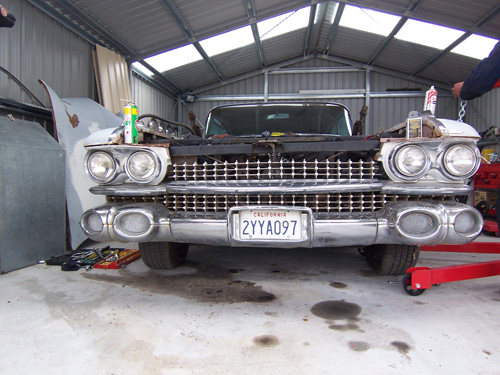 Its time to get serious with it, We have removed the hood and are working toward stripping her bare and starting over! With the removal of the interior went a lot of the electrics so we had heard that V8 rumble for the last time until its rebirth.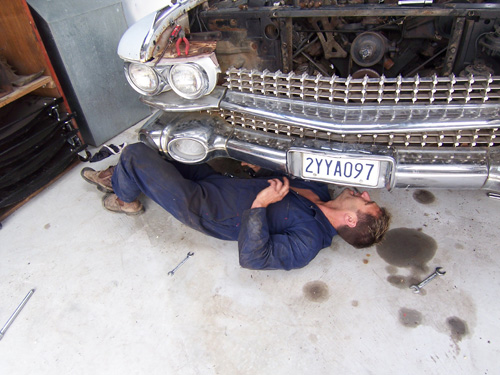 Looking at the the front end its probably easier just to remove the whole lot including all the bright work. I am having all the chrome replated and may even look at reanodizing the alloy grill components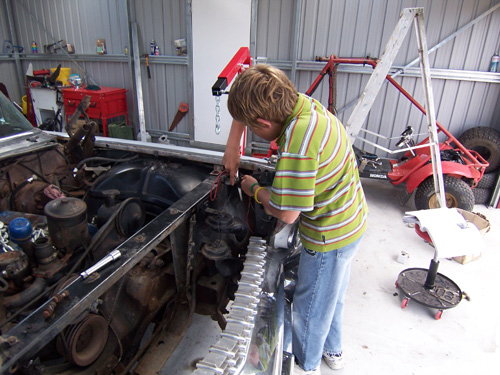 Blair seems pretty happy to be pulling stuff apart but I am really hoping that he is as good at putting it back together!
Good photo kid but you might want to start lifting this stuff off your dad!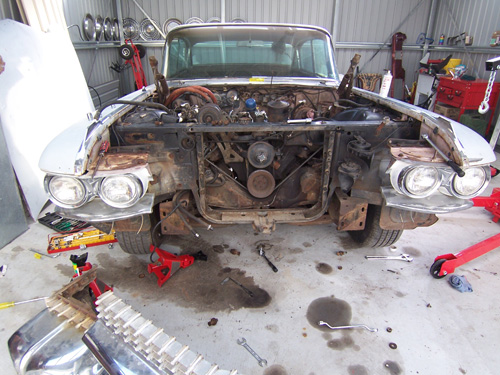 There is a time when a car goes past looking cool – this time has come!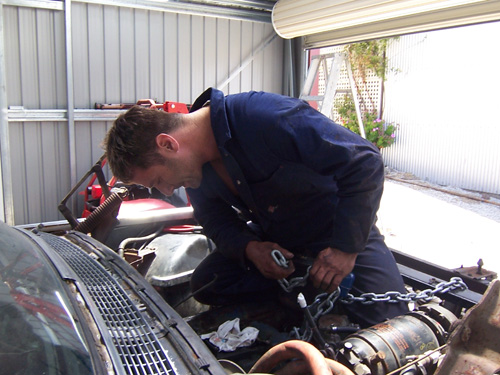 Ready to rip out the motor and transmission.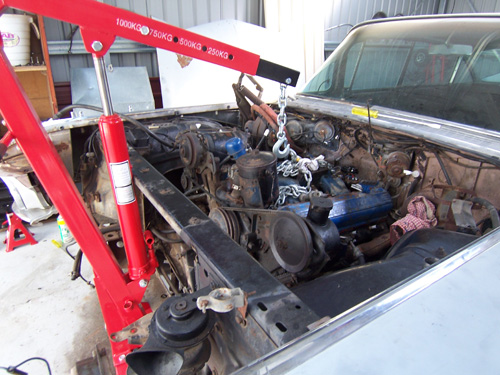 We have geared up with all the right toys for this job.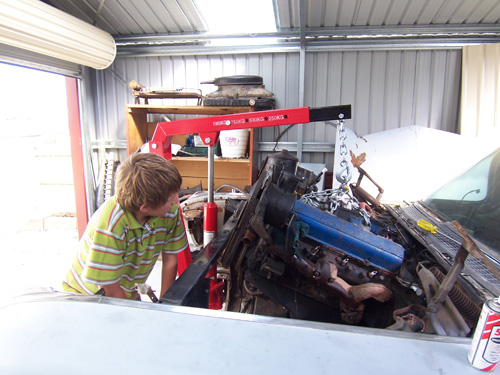 With the last of the cooling and air conditioning components disconnected and removed where necessary out comes the heart and lungs!
Read more on page 6 of Paul's 1959 Cadillac restoration.
If you have missed any part of Paul's Cadillac Restoration I suggest going back to Page 1. Cadillac restoration page 2 or Cadillac restoration page 3