Cadillac Club: 1959 Cadillac : 1959 Cadillac Restoration : 1959 Cadillac Restoration page 7
Paul Oakley 1959 Cadillac Sedan Deville Restoration - Tasmania Australia Page Seven
Editors note: This is the seventh page on Paul's Journey of restoring a 1959 Cadillac Sedan Deville. If you missed any parts feel free to go back to page 1 of Paul's 1959 restoration.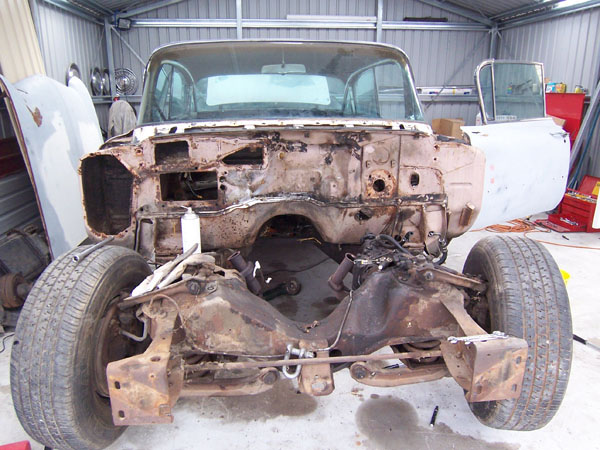 We have now set about removing all of the engine bay wiring as well as the air conditioning and heating system. Also gone is the braking master cylinder and steering column plus the wiper motor and mechanism. Really hoping that we can put her back together at some point J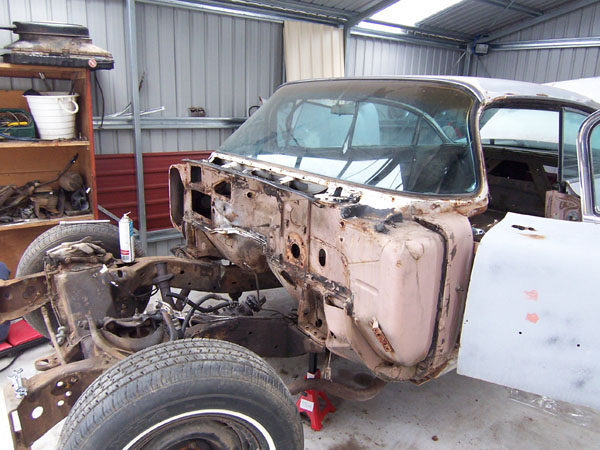 Just about time to separate the chassis from the body.
This may seem a little unorthodox but I am lifting the whole car high enough to drop the chassis out from beneath. Another less favorable method would be to lift the body off from overhead which I have deemed as too dangerous, the car is still extremely heavy and I am not keen to have the entire body weight swinging off the roof of the shed!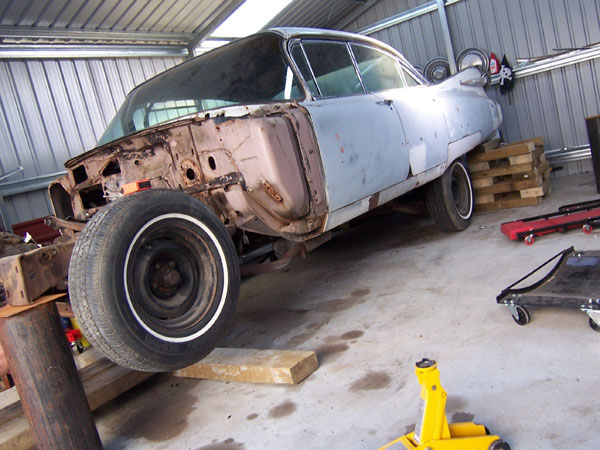 With the front of the chassis supported with steel pipe stands and the rear of the body sitting on two piles of treated pine sleepers we have removed all of the retaining bolts and gently let the rear wheels drop to the ground.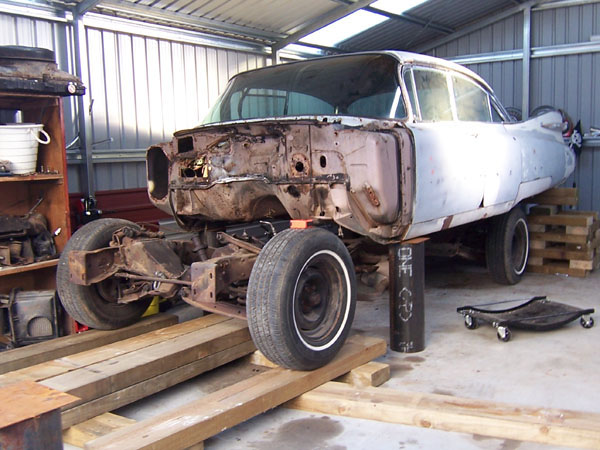 With the rear wheels down we have now supported the front of the body on the steel props and will slowly drop the front of the chassis to ground level as well.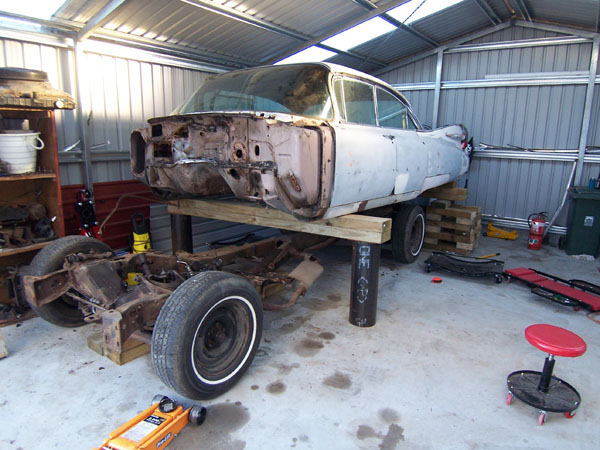 Well thatís the chassis out and all we need to do now is get it clear of the body to pull it down.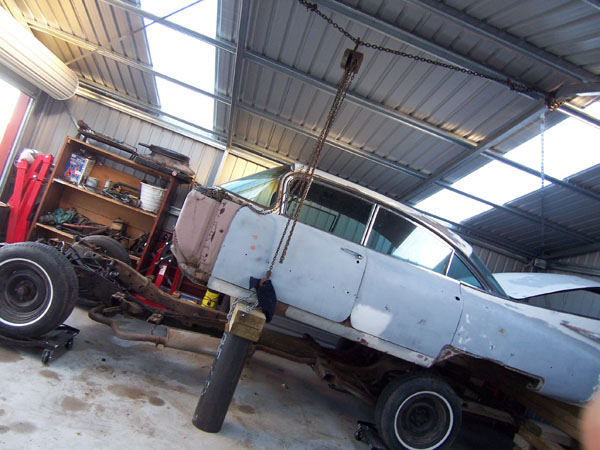 I am not too confident with pushing the rolling chassis out forwards due to the sheer weight of it once clear of the shed. We have put it on the wheel dollyís and will pull it out from the side once we take the weight from the front corner of the body with a chain from the roof.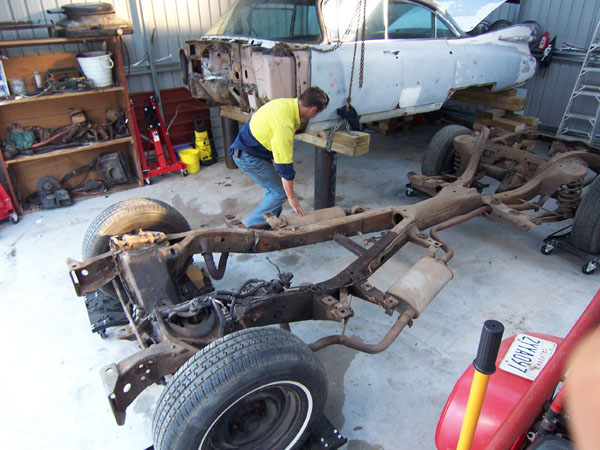 Done! We quickly pulled out the steel prop, slid the chassis out from the left and replaced the prop. Now itís time for some pretty dirty work!
Now on to page 8 of Paul's Cadillac Restoration - stripping off the frame.
If you have missed any part of Paul's Cadillac Restoration I suggest going back to Page 1. Cadillac restoration page 2 - Cadillac restoration page 3 - Restoration page 4 - Restoration Page 5 - Restoration page 6