Cadillac Club: 1959 Cadillac : 1959 Cadillac Restoration : 1959 Cadillac Restoration page 6
Paul Oakley 1959 Cadillac Sedan Deville Restoration - Tasmania Australia Page Six
Editors note: This is the sixth page on Paul's Journey of restoring a 1959 Cadillac Sedan Deville. If you missed any parts feel free to go back to page 1 of Paul's 1959 restoration.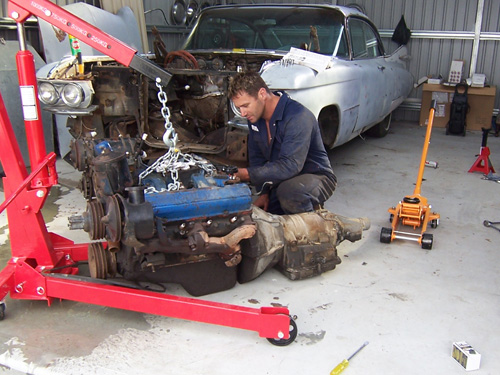 We have removed the motor and transmission and will now look at getting both reconditioned. I am sending the transmission off to Melbourne where it will be fully reconditioned by a guy named Alan Walton who is well known for his expertise with these cars, contact me for Alans details. I have purchased a new kit for it from a company called Fatsco in the US. www.fatsco.com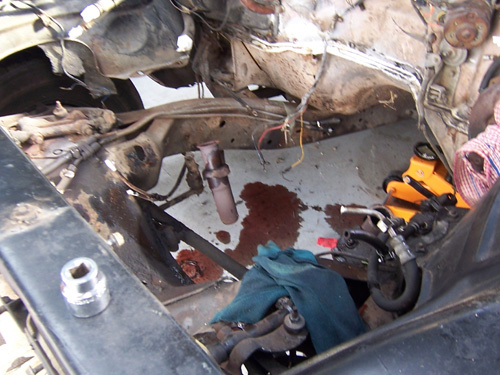 We seem to have made a bit of a mess on the new concrete floor. The engine bay is now ready to have all the other components stripped out as well.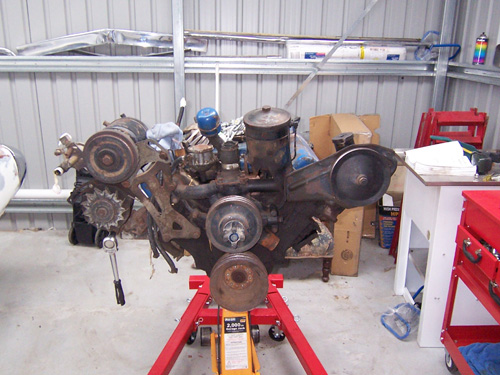 Here is the engine ready to work on and mounted on and engine stand. Originally I was going to attempt the rebuild myself but I am struggling for time and have opted to have the work done by local Hobart company GORRINGE. I have purchased a major engine rebuild kit from KANTER in the USA.
I have been really surprised to date with how available parts for this car are, there seems to be lots of NOS as well as good quality reproductions available. I can highly recommend KANTER auto parts as a great and helpful supplier. www.kanter.com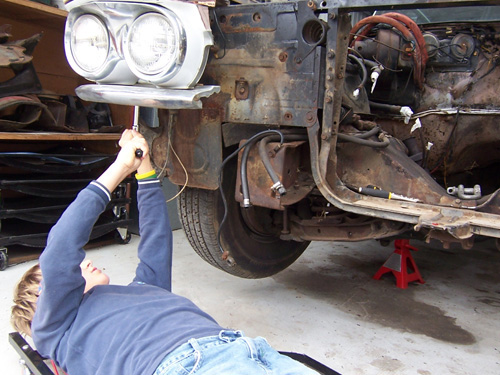 Here is Blair pulling off more bits of trim. There is so much chrome and stainless on these cars.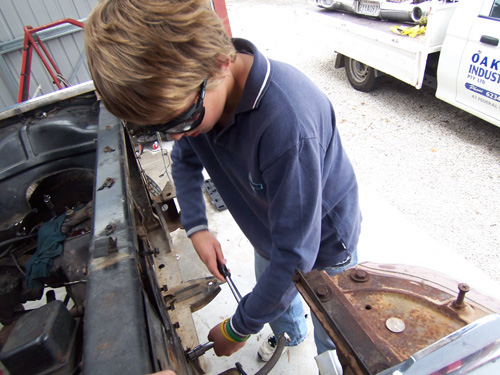 More of the same. We will have all the gear we take off blasted and either powder coated or painted in two pack.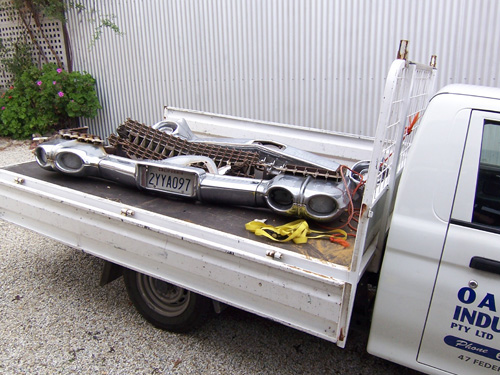 We still need to pull the front and rear bumpers down into separate parts for re plating. I am getting the components done in Melbourne from a company called WB plating. I am considering having the grill reanodized as well.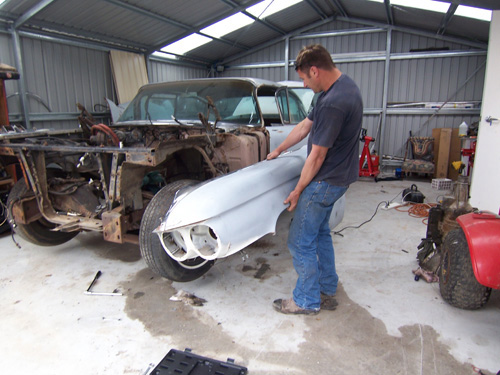 Pulling off the fenders. I am pretty happy with the condition of panels in general and am finding little or no rust outside of the floor pans.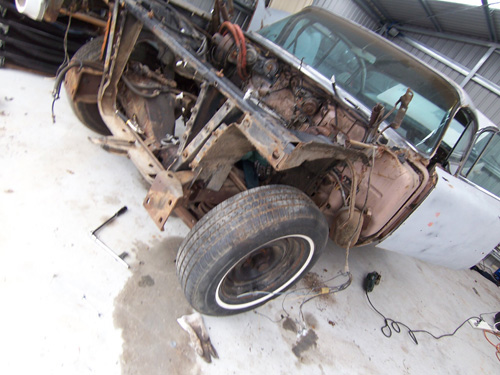 She is starting to look pretty bare. It is only the beginning though as I need to rip out the chassis and bet back to basics. You can see this on Page seven of Paul's 1959 Cadillac restoration.
If you have missed any part of Paul's Cadillac Restoration I suggest going back to Page 1. Cadillac restoration page 2 - Cadillac restoration page 3 - Restoration page 4 - Restoration Page 5