Cadillac Club: 1959 Cadillac : 1959 Cadillac Restoration : 1959 Cadillac Restoration page 11
Paul Oakley 1959 Cadillac Sedan Deville Restoration - Tasmania Australia Page Eleven
Editors note: This is the eleventh page on Paul's Journey of restoring his 1959 Cadillac Sedan Deville. If you missed any parts feel free to go back to page 1 of Paul's 1959 Cadillac restoration.
I need to apologize for the darkness in this set of photos. We blew a few lights and were too impatient to wait until daylight! We are pretty happy because we have the motor back from the rebuilders, work was completed by local company GORRINGES. No expense has been spared with the engine right down to the bare block being crack tested. The motor actually though a little tired measured up not too badly when given a compression test. We went for the major rebuild kit from KANTER which included all bearings, seals, gaskets, push rods and even new pistons an oil pump. We found a small abnormality in the water pump housing so we purchased a new unit.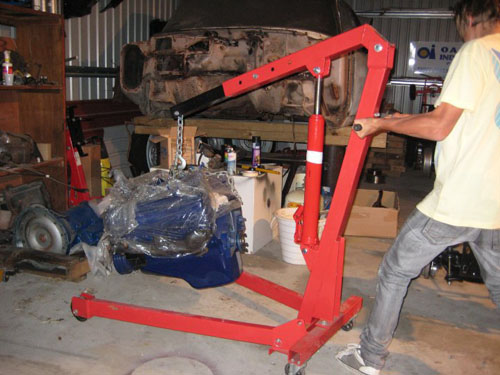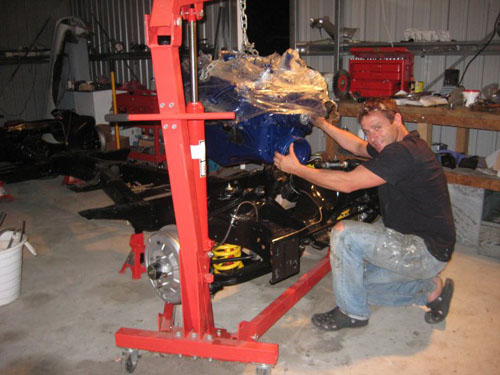 Same again, the bad light is not stopping us from moving ahead with the installation.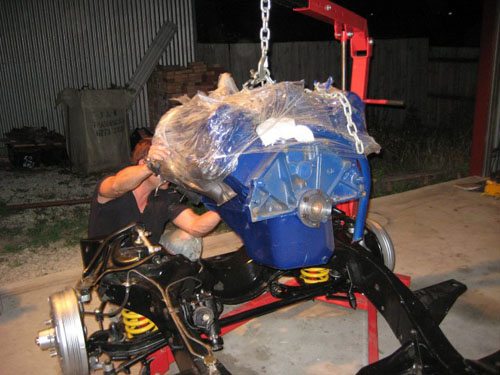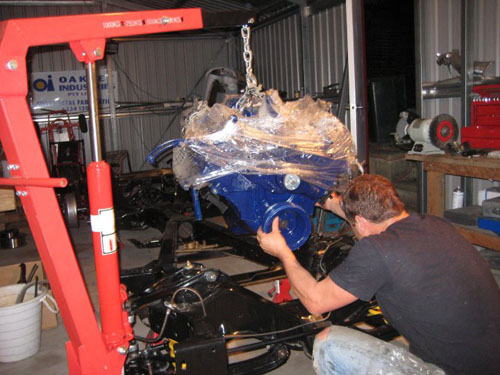 With the motor sitting in place Blair is ripping into the plastic as though itís a birthday present! This is going to be one sweet drive train and we are looking to the day when we get to put a body back on top!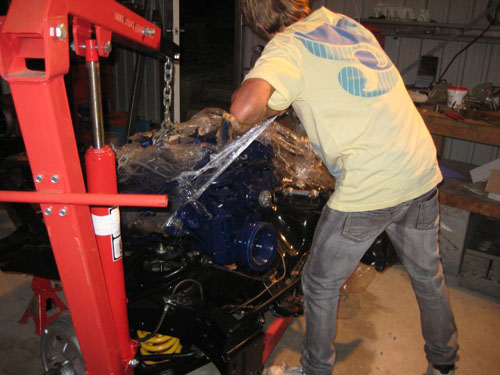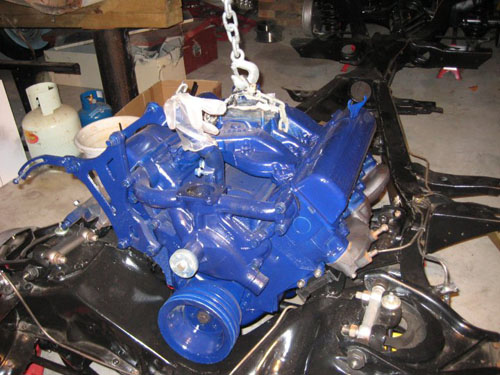 We are nearly ready to install the transmission and in this image I am installing the flex plate to the back of the block. Though he has grown a big heap, Blairís hands are still smaller and better for getting in to fit off the engine mount nuts on either side of the block.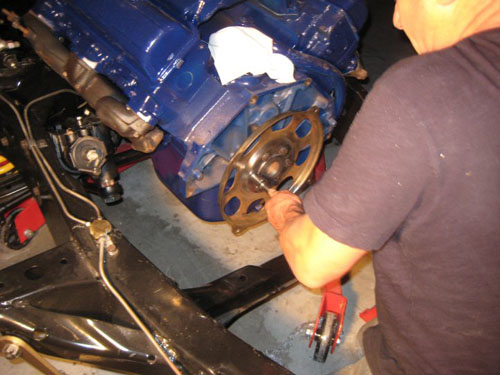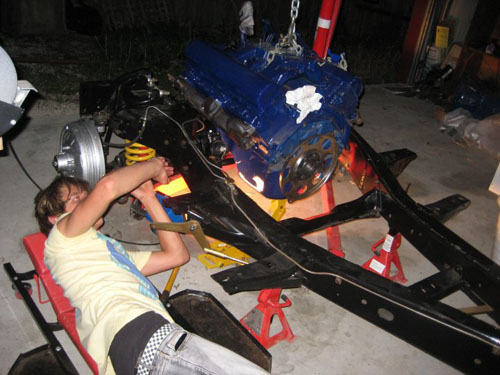 If you have missed any part of Paul's Cadillac Restoration I suggest going back to Page 1. Cadillac restoration page 2 - Cadillac restoration page 3 - Restoration page 4 - Restoration Page 5 - Restoration page 6 - Cadillac Restoration page 7 Cadillac restoration page 8 Cadillac restoration 9 Cadillac restoration page 10