My daughter in law Liz just drove by Cadillac Ranch on Route 66 and took some photos for us to enjoy. She also has her own travel website – (My Soul Traveling) I thought I would make a page with some interesting info on the place. It is a love-hate relationship for me as I hate to see Cadillacs with graffiti and not all restored but to each their own.
Have you ever visited here? Leave a comment and let us know what you thought about it. If it is on your bucket list I have found some good information to help you with your trip.
Why did they bury Cadillacs at Cadillac Ranch
The Cadillac Ranch is an outdoor sculpture and roadside attraction located near Amarillo, Texas, United States. Cadillac Ranch was created in 1974 by artist Gerald Peters Design Studio for the City of Amarillo's Centennial Celebration. It was sponsored by Stanley Marsh 3.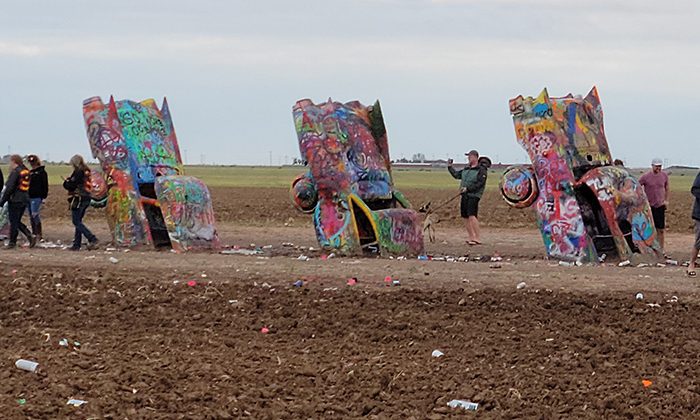 The artwork consists of six white 1959 Cadillac Eldorado Brougham automobiles arranged on their sides with tires facing outwards, forming a "V" shape. It is owned by the city of Amarillo and operated as part of its public art collection.
The Cadillac Ranch was created by the artist who called himself "Captain" Jack Davis. He began building his masterpiece on April 1st, 1974 and finished it on July 31st, 1976. The cars were originally located at an abandoned ranch near Glen Rose, TX but have since been moved to their current location in Amarillo, TX where they are now protected as part of the National Register of Historic Places.
Is the Cadillac Ranch free
Yes it is! The cars are not locked up or guarded but there is no admission fee to see them either. They can be seen from any road that passes through the ranch. There is also an information center where you can learn more about the history of the site.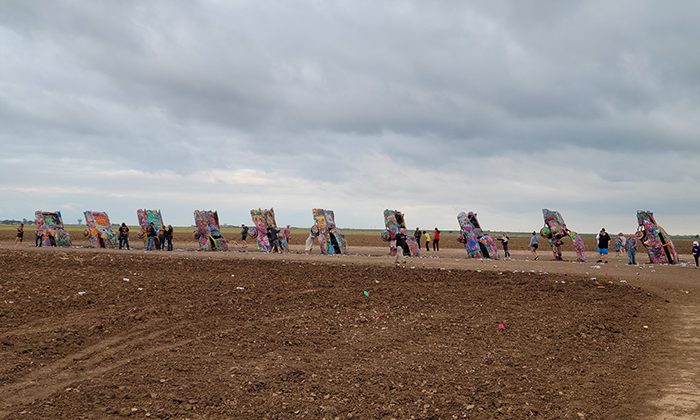 Where is The Cadillac Ranch?
You can take the I-40 just east of Arnot road. It is just west of Amarillo. The Address is 13651 I-40 Frontage Rd Amarillo, TX 79124.
Click the link to get directions.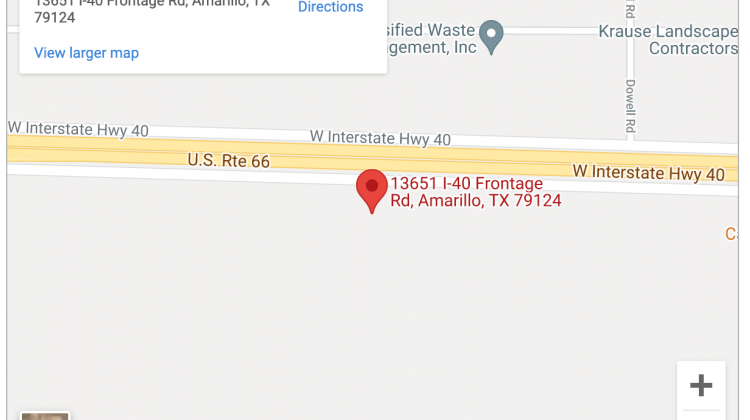 Can you see Cadillac Ranch from the highway?
Yes you can, they are not far from the main highway at all. At night you will see the glowing lights. The lights were put in by college students.
Can You Spray Paint The Cadillacs?
There is a gift shop that sells paint along with T-shirts and other cool collectible items.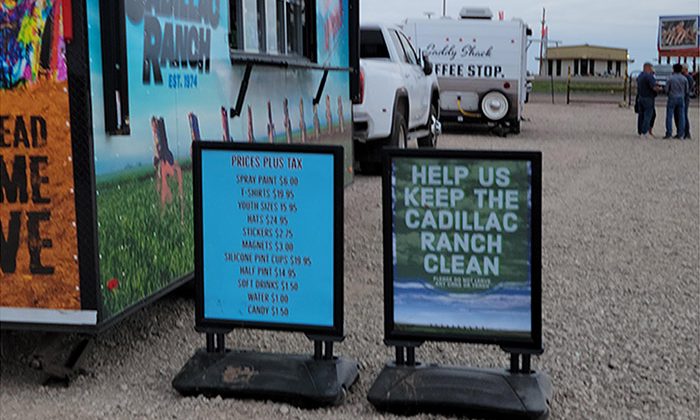 What movies has the Cadillac Ranch been in?
The movie "Cadillac Man" was filmed at this location among other places along route 66 and the Texas panhandle. The car is still there today, but it's not a Cadillac anymore. It used to be an Oldsmobile and then later became a Pontiac.
What songs have referenced the Cadillac Ranch
The song "Cadillac Ranch" by the band Rilo Kiley references the site.
The album The Good Life: Music From And Inspired By The Motion Picture features songs written specifically for the movie soundtrack. One of these tracks, titled "Cadillac Ranch", is performed by the rock band Weezer. It has also served as a backdrop for many music videos. Most famous one is by Brooks & Dunn called "Honky Tonk Stomp."
In 1992 country music artist Chris LeDoux a song titled "Cadillac Ranch" , written by Chuck Jones and Chris Waters, on his album Whatcha Gonna Do with a Cowboy. It was a duet with Garth Brooks . The song reached #18 on the Billboard Hot Country Singles & Tracks chart and #16 on the Canadian RPM Country Tracks chart. (en.wikipedia.org)
Hotels Near Cadillac Ranch
Hilton Garden Inn Amarillo
9000 I-40 W, Amarillo, TX 79124
(806) 355-4400
Hyatt Place Amarillo – West
3-star hotel
8985 W Amarillo Blvd, Amarillo, TX 79124
(806) 310-2700