This week I want to feature 1957 Cadillacs. I got the urge for this Cadillac year after Wayne from New Zealand sent in some beautiful pictures of his 1957 Cadillac that is restored to original condition. Here is Wayne's email to me along with a page to the rest of his pictures.
Hi Vinny,
I bought this 57 Cadillac in March 2010 which was imported to New Zealand from the US. I have done a lot of mechanical work on it to bring it up to a road worthy state. It is totally original apart from the wheels and is in excellent condition. More photos to follow. Hope to hear from more Cadi fans.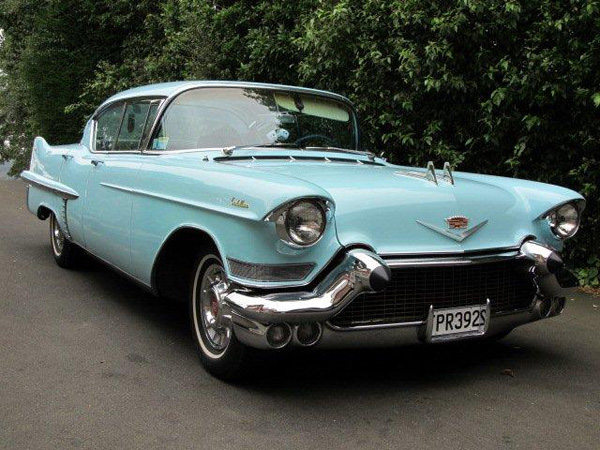 Wayne sent in a bunch of pictures of his 1957 Cadillac with beautiful New Zealand in the background. You can click on the picture to see more also.