I am sure you all heard on the news that Justin Bieber got pulled over in his new "Batmobile Themed" Cadillac CTS-V. Well I saw a video of Bieber getting interviewed where he said it was all bull so I believe him. You know how the media loves to play that game to make the stars look guilty.
This Sunday night on the Velocity channel at 8pm you can see how he got his car customized at West Coast Customs. To me it looks like a 2011 Cadillac CTS-V Black Diamond edition but I am not sure exactly if that is what it started out as. I will be watching to see what they do to it besides the suicide doors.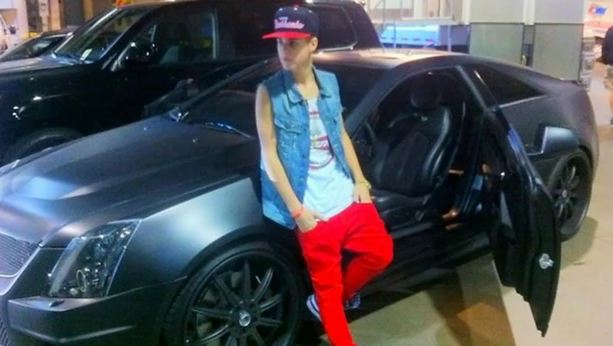 I know it has 22 inch Asanti wheels and some batman logos but I am sure the guys at West Coast have done many other changes.
So yes I am admitting that I am going to watch Justin instead of the first quarter of Sunday night football. Is that so wrong after all he does have a good taste in cars. We have a video of a CTS-V Black Diamond that I put on the forum from the NY auto show.
Welcome to the Cadillac family Justin Bieber.
If you want to share this article with your friends use the Facebook, Twitter and Google+ logo's below.