I was just looking back through some pictures that my girlfriend Debbie took while on vacation and I stumbled across a folder labeled 1976 Cadillac that I didn't know I had. I am not sure if this Cadillac is for sale still but it is still nice to look at.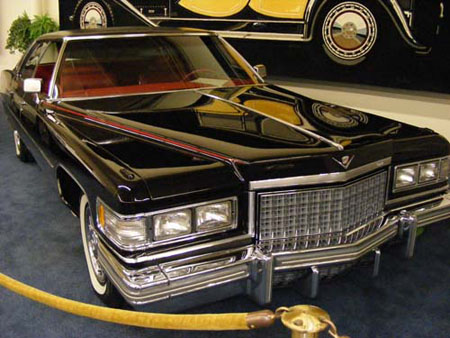 As you can imagine I get a lot of pictures sent to me so it is easy for some to slip through the cracks. Usually it is ones that I shot but in this case Debbie took some great pictures of a Cadillac that looked like it just came off the showroom floor.
As you will see the car only has 30,000 miles on it and was kept in a climate controlled garage for many years. This sure is a beauty you can see more pictures on our 1976 Cadillac Sedan Deville pictures page.